09.10.20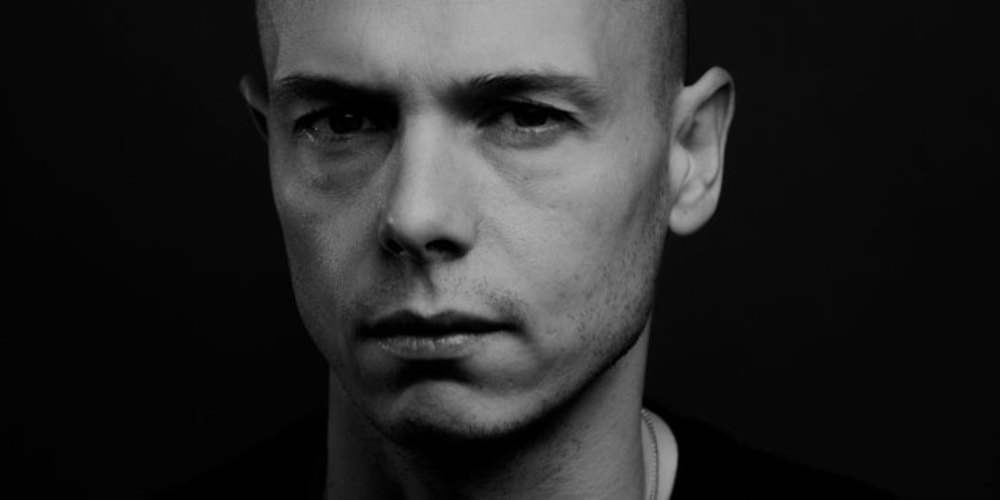 Tickets für
Recondite (a/v live)

Support: Rachel Lyn (Ambient Set) 09.10.20 in Berlin, silent green Betonhalle
Tickets – Recondite (a/v live)
Berlin
---
Informationen
von der haardt, silent green und MARS | Küche & Bar präsentieren
Recondite (a/v live)
Support: Rachel Lyn (Ambient Set)

---
Recondite ist der Deckname des Musikers Lorenz Brunner. Der in Deutschland lebende Lorenz Brunner hat eine der eigenwilligsten Stimmen der elektronischen Musik geschaffen, geprägt von seinen minimalen, melancholischen Kompositionen, die auf seine einzigartige Erziehung in Niederbayern verweisen.
Seit dem Start seines Recondite-Projekts im Jahr 2011 hat Brunner vier Alben und zahlreiche EPs bei Imprints wie Dystopian, Innervisions, Hotflush und Ghostly International veröffentlicht. Die ganze Zeit über tourte Brunner fleißig mit seiner Live-Show durch die ganze Welt.
2018 ist Recondite in eine neue Phase seiner Karriere eingetreten. Fest zu Hause bei Labels wie Afterlife und Dystopian, hat Recondite starke Absatzmärkte für seine neuesten Kreationen gefunden. Darüber hinaus hat er sein fünftes Album Daemmerlicht angekündigt, das im Februar 2018 auf seinem eigenen Label Plangent Recordings veröffentlicht wurde. Mit diesem Album betritt Brunner musikalisches Neuland, indem er die Schnittmenge von Ambient, instrumentalem Hip-Hop und klassischer Musik auslotet.
Dieses Konzert ist der Nachholtermin zu dem Picknickkonzert vom 4.9.2020. Es findet nun in der Betonhalle des silent green statt, ohne Kopfhörer.
Einige Hinweise zum Konzert:
Das Konzert findet in der coronakonformen Betonhalle statt
Es wird bestuhlt sein
Tanzen ist nicht erlaubt
Es gilt Maskenpflicht bis ein Sitzplatz eingenommen wurde
Maximal vier Personen dürfen zusammensitzen
Bitte beachtet die nach wie vor geltenden Mindestabstände
Bitte kommt rechtzeitig, um lange Warteschlangen zu vermeiden. Ab 18 Uhr ist Einlass und das Team vom MARS versorgt euch mit Getränken und Speisen
Wir starten zeitig und enden zeitig
Personen mit erkennbaren Symptomen einer Atemwegsinfektion wird der Zugang verwehrt, ebenso Gästen, die nicht zur Einhaltung der Regeln bereit sind.
Wir empfehlen, die Corona Warn App der Bundesregierung zu verwenden.
Some notes on the concert:
The concert will take place in the corona-conform concrete hall
There will be seating
Dancing is not permitted
Masks must be worn until a seat is taken
A maximum of four people may sit together
Please pay attention to the still valid distancing rules
Please arrive in time to avoid long queues. From 18 o'clock on, the team of MARS sales drinks and food

We start early and end early
Persons with recognisable symptoms of respiratory tract infection are denied access, as well as guests who are not prepared to comply with the rules
We recommend using the Corona Warn App of the Federal Government.
---
Recondite is the alias of musician Lorenz Brunner. Based in Germany, Brunner has crafted one of the more thoroughly distinct voices in electronic music, marked by his minimal, melancholic compositions which harken to his unique upbringing in Lower Bavaria.
Since launching his Recondite project in 2011, Brunner has released four albums and numerous EPs to imprints such as Dystopian, Innervisions, Hotflush, and Ghostly International. All the while, Brunner has been diligently touring his live show around the world: a concise showcase in which he performs all original music.
Lorenz was born in a small village in Lower Bavaria, in a dense agricultural region surrounded by forests and fields. Raised in a close-knit family environment, he found a safe space early on within his extended family structure. From a young age, Brunner developed a unique sense of independence, frequently exploring the vast nature around him.
At 12 years old, Lorenz received a high end stereo system from his father -- a gift which would lay the foundation for his deep appreciation for sound quality. In the same year, Brunner discovered his love for hip hop, fascinated by artists like Wu-Tang Clan, Nas, and J Dilla.
In 2005, while finishing his education as a physical therapist, he was introduced to electronic music by way of Superpitcher's mix CD Today. Lorenz felt an instant connection to the music's atmospheric quality and sparse use of melody and quickly became enamored by the genre.
In 2006, during a stay in New Zealand, Brunner made the all-important decision to commit himself to making music. Upon returning to Bavaria, he moved back in with his mother and dove head first into producing. From the very beginning, Lorenz found himself finishing full-length tracks. This natural propensity for arrangement fueled Recondite's early creative development. For the new few years, Brunner devoted himself wholly to the study of his craft.
Seeking new opportunities for his nascent artist career, Lorenz moved to Berlin and began working as a physical therapist. As time passed, Brunner fortuitously met Paul Rose, better known as Scuba. Rose became Brunner's first mentor, offering pragmatic career advice for the budding producer. In 2011, Rose gave Lorenz his first major break, booking him for a slot at his Substance party at Panorama Bar. This notably marked Recondite's first-ever performance in Berlin.
Around this time, Brunner also launched his very own label, Plangent Recordings, where he would later release his first EPs, Plangent #001 and Plangent #002. In 2012, he signed his debut album On Acid to tastemaker imprint Acid Test. The album succeeded in giving Recondite his first share of international attention, attracting the interest of US imprint Ghostly International, who would go on to release his second album, Hinterland.
At the same time, Brunner was quickly gaining the support of DJs in the techno world thanks to tracks like Cleric on Dystopian and DRGN on Hotflush. Following this, Recondite's third album Iffy arrived on acclaimed German label Innervisions, including the track Levo which would go on to be featured in HBO's original series, The Young Pope.
All the while, Recondite's live show grew steadily more in-demand. With its highly flexible nature and remarkably distinct sound, the live show proved adaptable enough for venues as diverse as Berghain to outdoor Innervisions parties. It wasn't long before the show became an international hit, earning Recondite the title of Top Live Act in Resident Advisor's 2014 annual poll.
As the gigs increased, however, Lorenz soon found himself lamenting the chaotic framework of touring life. Yearning for the quiet comfort of his home and the solitude of nature, Brunner took some much needed off-time in 2016. The break proved fruitful, paving the way for Recondite's debut Essential Mix on BBC Radio 1, which received a nomination for Essential Mix of the Year.
In 2018 Recondite has entered a new phase of his career. Firmly at home on labels like Afterlife and Dystopian, Recondite has found powerful outlets for his latest creations. On top of this, he's announced his fifth album Daemmerlicht, which was released in February 2018 on his own Plangent Recordings. The album finds Brunner experimenting in new musical territory, exploring the intersection of ambient, instrumental hip hop and classical music.